Tech News
The Federation Council approved the right of financial market participants to entrust the electronic signature
The Federation Council approved a law allowing financial market participants to entrust the right of electronic signature
Senators approved a law allowing financial market participants to entrust the right of electronic signature (ES).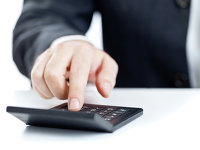 The current legislation allows the transfer of powers in electronic form to all legal entities, except for financial market participants. This puts the financial market in unequal conditions in relation to other sectors of the economy, the explanatory note notes.
The law eliminates this gap, from September 1, 2023, providing financial market participants with the opportunity to entrust the right to electronic signature. For example, the head of a financial organization will be able to entrust the right to ES to a subordinate person.
From the same date, the list of organizations to which the certification center of the Bank of Russia issues an electronic signature verification key certificate includes audit organizations, self-regulatory organizations in the financial market and in the provision of professional services in the financial market.
The law, which contains other changes, comes into force from the day of its official publication, and a number of norms – ten days after that.
So, in ten days, the rule on the recognition of foreign electronic signatures comes into force not only on the basis of an international treaty, but also on the basis of an agreement concluded between business entities. From the same date, for persons using enhanced qualified ES, an obligation is introduced to "ensure the immediate destruction" of expired keys of such signatures belonging to them.
Also, ten days after publication, the rule on a two-fold increase in the requirements for the minimum amount of capital of a certification center for its accreditation comes into force. This amount must be at least two billion rubles, or one billion rubles if such a center has one or more branches or representative offices in at least three-quarters of the constituent entities of the Russian Federation.