News
Japan will introduce a new ban on the export of goods to Russia
Ministry of Economy of Japan: Tokyo to ban the export of goods that strengthen the industrial base of Russia
Tokyo will ban the export of certain goods that can "strengthen the industrial base of the Russian Federation," the Ministry of Economy, Trade and Industry of Japan said.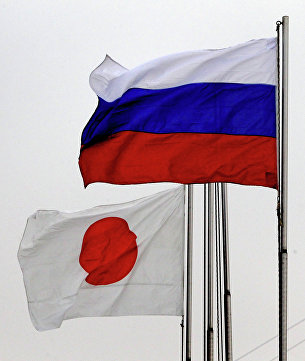 "Measures will be introduced to ban the export of goods that can help strengthen the industrial base of the Russian Federation. Details of the measures will be announced later," the statement said.
Earlier Tuesday, Tokyo imposed asset freezes on 48 people, including 9 people from new regions of Russia, as well as against 73 companies and Rosbank. In addition, an export ban was imposed on 21 companies, including the Wagner Group.
In total, since the beginning of the imposition of sanctions, Japan has announced a total freeze on the assets of 987 people from Russia, including 304 people from new regions and Crimea, 129 organizations, 12 banks, imposed a ban on exports from Japan against 357 organizations, companies and institutions related to with the defense industry. In addition, Tokyo imposed a ban on the export to Russia of semiconductors, oil production equipment, luxury goods (precious stones, expensive alcohol, luxury cars), quantum computers and 3D printers. A ban was introduced on new investments and the provision of some financial services. A ban was also introduced on the import of gold, machine tools, certain types of wood, and vodka from Russia.