Tech News
Experts: export restrictions will not affect the cost of "MegaFon"
Export restrictions on Megafon, imposed by the US and Europe, will not affect the value of the company, experts say.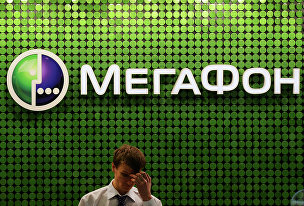 U.S. regulators imposed export restrictions on the company on February 24. Last Saturday, similar restrictions were imposed on the EU company. As specified in the document, export restrictions on a number of dual-use goods and technologies are being tightened with respect to MegaFon. At the beginning of the year, the media reported that the owner of USM Group may be in talks to sell the operator.
"The fair value of the Megafon company can reach up to 1 trillion rubles. The assessment was made based on analogues that are traded on the Russian market. If the deal goes through, the buyer will receive telecommunications and non-telecommunications assets. If you look at the export restrictions that have been imposed on Megafon ", then they do not change anything in the expert assessment. Sanctions affect mainly export operations, and Megafon is a company that operates on the domestic Russian market, and it is not particularly connected with export operations," investment strategist of Arikacapital Management Company told RIA Novosti Sergey Suverov.
TelecomDaily CEO Denis Kuskov agrees with this assessment.
"Today, the entry of MegaFon into the restrictive list in no way has the ability to affect the direct activities of the company, as well as the cost characteristics of a possible sale. As for the price of a future transaction, factors such as the company's revenue and technological capabilities play a role here, which MegaFon has the best on the market, because Yota, which has a colossal frequency resource, was acquired at one time.Something can always change, but at the moment it seems to me that, based on the combination of characteristics – revenue, the number of new services, finding other market players there, a technological resource unique for Russia, it can be estimated plus or minus at 900 billion rubles," Kuskov believes.
MegaFon previously told RIA Novosti that the new restrictions from the EU are "similar to export controls from the United States and do not provide for any really harmful restrictions for businesses or subscribers", their effect does not apply to telecom services, including roaming.
According to media reports, the owners of MegaFon themselves value the company at $15-16 billion (1.1-1.2 trillion rubles).