Science
Vladimir Kekelidze: kaons are my love
We continue the cycle of publications dedicated to the 300th anniversary of the Russian Academy of Sciences, which we celebrate next year. Seven articles about the history of the Academy have already been published on the portals Indicator.Ru and Inscience.News, now it is the turn of a new pool of publications. In a video interview with a professor of the Russian Academy of Sciences, corresponding members and academicians talk about science and the country's technological sovereignty. The text version is shortened, see the full version in our accounts in Rutube, Youtube and VKontakte. Alexey Paevsky, scientific editor of the portals, special representative of the Decade of Science and Technology, is talking. Our first hero is Vladimir Kekelidze, Vice Director of the Joint Institute for Nuclear Research (specialization in particle physics and high energy physics), head of the NICA megascience project, Corresponding Member of the Russian Academy of Sciences.
Full version of the interview
We all come to science in different ways. How did you come to physics, to Dubna, to the Academy?
I remember that when I was in elementary school, I loved to draw and dreamed of becoming an artist. A little later, everyone was interested in radio engineering – I also assembled radios in grades 5-6. Then I was fond of cars, dismantled and assembled engines, but always at school I was interested in physics and mathematics. These were my favorite items. One way or another, I have always been interested in difficult tasks, I participated in olympiads. In high school, I realized that my path is most likely in physics. Maybe I would have gone into theoretical physics if I had had more perseverance, otherwise the experiment seduced me. Of course, physics, mathematics, and various blocks of knowledge are also needed there, but it seemed to me that life in experimental physics is more interesting and diverse.
Therefore, after graduating from the Faculty of Physics of Tbilisi State University, I entered graduate school. My supervisor was Nodar Sardionovich Amaglobeli, the future rector of this university, the future deputy of the Supreme Council of the last convocation, a very intelligent, very smart and subtle person. At one time, in the early 1950s, he defended his candidate's and doctoral dissertations in Dubna. Therefore, he suggested that I go to Dubna and practice there as a graduate student. After graduating from university in 1970, I ended up in Dubna in the high energy laboratory, in the group of Igor Savin, who at that time was in charge of the experiment at the Serpukhov accelerator. There we studied the physics of camesons. This was my first experiment. Since then, I have become very fond of kaons, not only because they were opened in the year of my birth, in 1947, but also because

Diagram of kaon oscillation
It is clear that ka-mesons are elementary particles in which the second generation quark, the strange quark, first appeared. In addition, kamesons participate in both strong and weak interactions, since they decay, and with the help of kamesons one can study such fundamental phenomena as kameson oscillations and CP violation (violations of CP symmetry or CP invariance, which assumes that if all particles in the Universe are replaced by antiparticles and the world is mirrored, the laws of the universe will not change – approx. Indicator.Ru). CP violations were then one of the most important principles underlying the theory that describes the behavior of elementary particles and all three fundamental forces in quantum electrodynamics that we can describe: weak, electromagnetic and strong interactions.
What are you doing now? What are your tasks, unresolved problems?
My main task is to be the head of the NICA project. So, probably, 98% I devote to this project. The project is not easy, it is a whole complex of installations, a large team of scientists is working on it. I'm not the only leader, we have three co-leaders, a complex management structure, and it takes up almost all of my free time. But the old love for ka-mesons remained.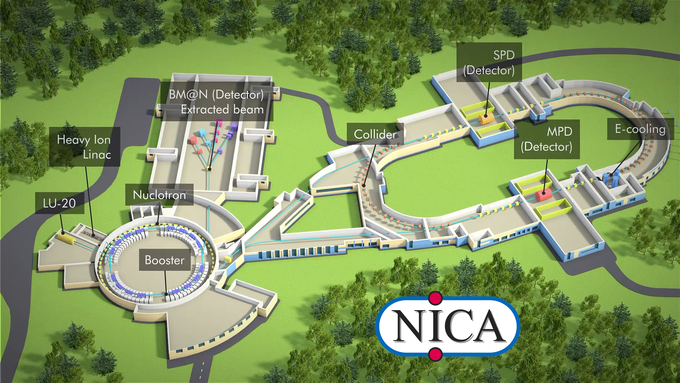 I am still a participant in the CERN experiment, where CP-violating decays of already charged kaons are studied. I would say that this is the most sensitive experiment in the world to search for a subtle effect that can lead to going beyond the limits of the standard model – this is the decay of the K + meson into a positive pion, neutrino and antineutrino. Why is the process interesting? Because theory can quite well and accurately describe this process. The experiment is very complicated, because it is necessary to study the decay, which occurs with a probability of 10 -12 . There must be an amazing efficiency of detecting ka-mesons to see hundreds of such decays.
The theory predicts quite well the mechanism of this decay, and the whole physics of elementary particles is located in camesons, since in one way or another all six quarks play a role in the processes that take place in camesons. Therefore, if something is shown differently from what the theory predicts, it will be a serious departure from the Standard Model, because mechanisms will be needed to explain why we did not get an accurate prediction.
Such an experiment at the Large Hadron Collider is impossible because such sensitivity is not achieved in colliders. This is an experiment on a fixed target, at the SPS (Proton Super Synchrotron – Indicator.Ru) accelerator in an underground laboratory, because there is a very high beam intensity and a very high luminosity. This is like a continuation of the NA-48 experiment, where direct CP violation was first discovered.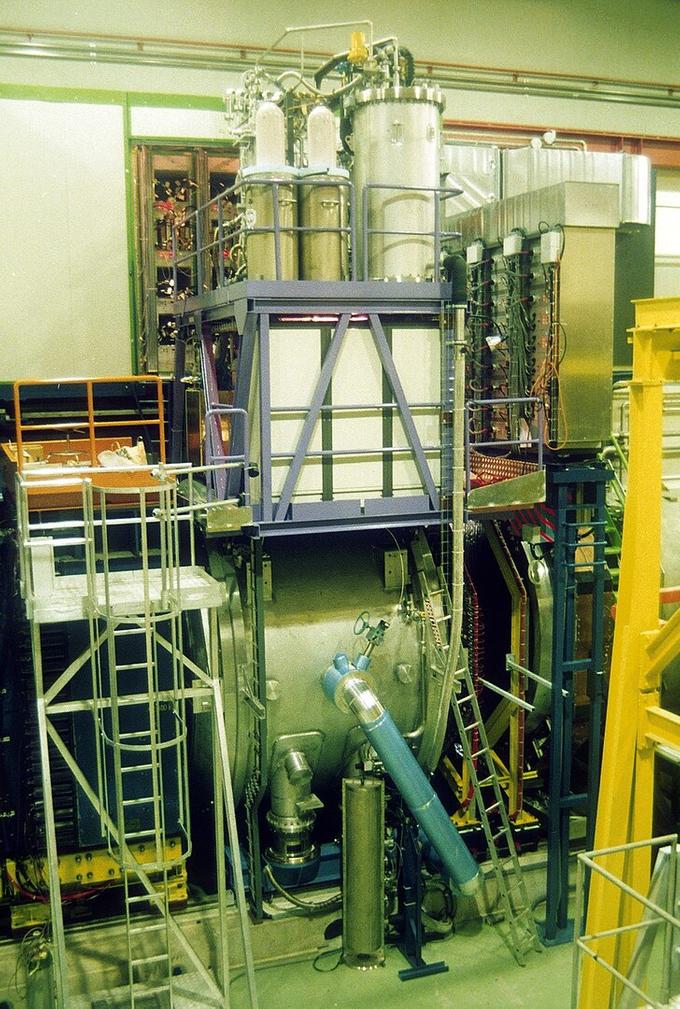 Let me remind you that in the experiment of James Cronin, the future Nobel laureate, CP violation was discovered in kaon decays due to the mixing of the CP-even and CP-odd states. Since then, the search for direct CP violation, which is necessary for the Standard Model, has been conducted for more than 25 years. It was supposed to explain the baryon asymmetry of the universe. Sometime in the 1980s, a CERN experiment showed what appeared to be a direct violation, again in cameson decays. In parallel, an experiment was conducted at Fermilab, it was called E-731, and under the same conditions proved that there is no such phenomenon. Therefore, the dispute continued at a qualitatively new level.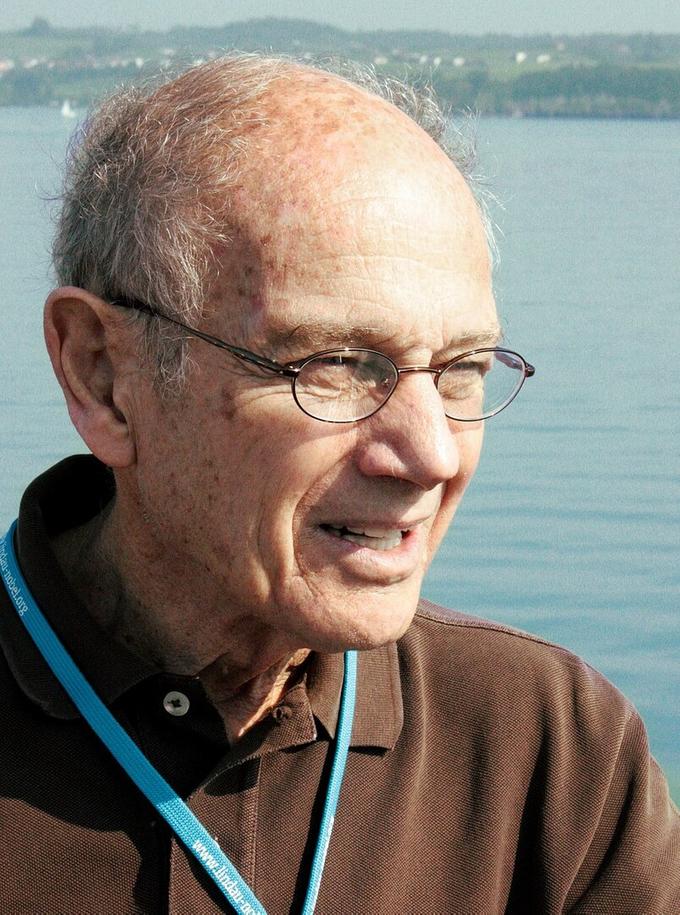 Nobel Laureate James Cronin
Experiments at Fermilab and at CERN continued – it was the last experiment that I joined with my team. And we, competing with the KTeV experiment at Fermilab, discovered direct CP violation.
Continuation of the interview – in the video: public VKontakte Indicator.Ru and Inscience.News , in Rutube and Youtube .
Shooting and editing: Snezhana Shabanova