Science
"Expanding the sphere of human activity" Mr. Wakata, who is on the ISS, has a special message to readers
Astronaut Koichi Wakata (59), who is on a long-duration stay on the International Space Station (ISS), has sent a special message to readers of the science and technology news site "Science Portal" of the Japan Science and Technology Agency (JST). He visited the ISS for the first time in eight years and talked about how he felt about the "evolution" of the ISS, and how the Japanese Experiment Module "Kibo" has become increasingly important. appealed strongly. He touched on the next-generation astronauts currently being selected by the Japan Aerospace Exploration Agency (JAXA) and expressed his expectations for their success in lunar exploration. The full text is as follows.
During this long stay on the ISS with the theme of "compassion. The team becomes stronger," I worked with the crew (astronauts) and people on the ground to carry out various missions.
 Compared to the time of the flight about eight years ago, the ISS has more equipment for experiments and observations, and its use is expanding as technology improves. On "Kibo", we conducted Asian Tri-Zero G, a simple space experiment for young people, and a microsatellite deployment that contributes to human resource development, including in emerging countries. Through these missions, I realized that "Kibo" has become indispensable not only for Japan but also for other countries.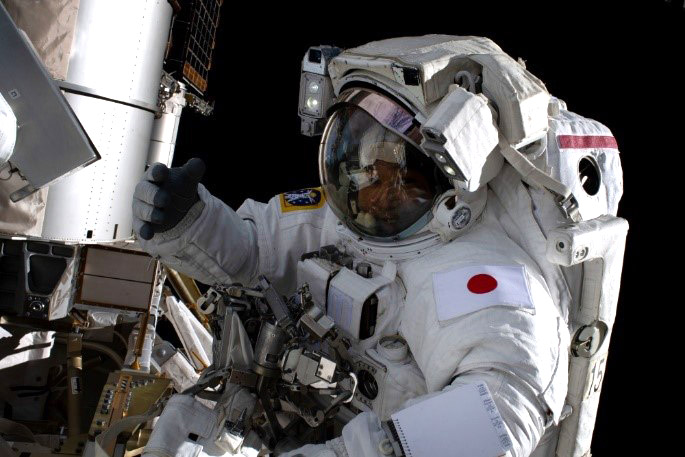 In addition, for the first time, we also conducted experiments for future international space exploration, such as LBPGE, which examines the behavior of liquids in a low-gravity environment. Ensuring it is very important. We expect that the new technologies and knowledge acquired on the ISS will lead to the expansion of the sphere of human activity. I hope that more people from the private sector will advance into space in the future, and that manned space activities in low-Earth orbit and exploration will further develop.
 JAXA will have more new astronauts this year. As a member of the team, I would like to do my best to maximize the benefits of using the ISS and ensure that Japanese astronauts can play an active role in lunar exploration.
 We hope that our readers will continue to support manned space activities in the future.
     ◇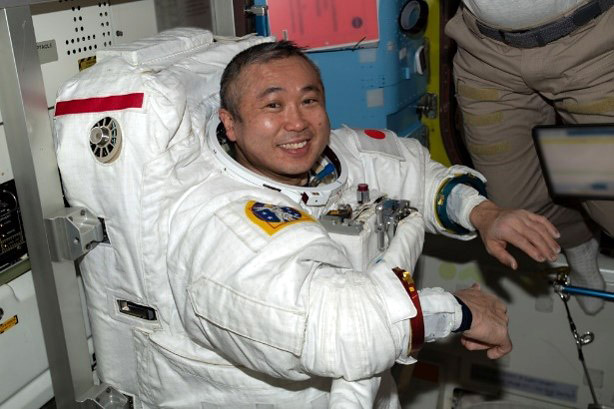 Starting in 1996, Mr. Wakata has flown five times, including this time. As a rookie, he boarded the US Space Shuttle as the first Japanese boarding and operation engineer, and in 2014 he served as the first Japanese captain of the ISS.
 This time, I have been staying on the ISS for half a year since last October. In addition to the various activities mentioned in her message, this year she has attracted attention for her first spacewalk. Following the first event from the night of January 20th to the dawn of the 21st Japan time, it will also be held from the night of February 2nd to the dawn of the 3rd. Both teamed up with Nicole Mann, 45, an American, and took on the role of leader, preparing to install the new solar panels. The two sessions lasted a total of 14 hours and 2 minutes, and after completing the second session, she commented, "We faced many challenges during the work, but we were able to overcome them through the teamwork of the crew and the ground control team, and successfully completed the work. The ISS looked so bright in the pitch black universe," he wrote on Twitter. (Takeo Kusashita, Science Portal Editorial Department)