Science
Ten years of the history of science: hunter, artist, popularizer
Alfred Bram was born 194 years ago
About a man who became famous thanks to the life of animals, about the tragic reason why so little is said about insects in his famous work, and about one of the first professional popularizers of science – in our section "Ten years of the history of science"
When you write a column "History of Science" about this or that scientist or engineer, you always try to understand and recognize him as a person: colored by a personal attitude, albeit not openly shown, an article is always more interesting than a dry encyclopedic reference. Our current hero for the author was colored by a personal relationship from childhood: two volumes of his books, still pre-revolutionary, with yats, became my favorite publications from the age of five, the first books I read to the end, largely predetermining the current occupation.
Alfred Edmund Brahm was born on February 2, 1829 in the small village of Unterrentendor, again in the small German duchy of Saxe-Weimar. It was there, in a deep province, that his father served as a pastor. But Christian-Ludwig Bram was not just a priest – his passion for the animal world was enormous. They write that the pastor had more than nine thousand skins and stuffed animals and birds in his collection, he corresponded with naturalists from all over the world, and his library was also very, very large. It is not surprising that young Alfred, by the age of eight, accurately identified all the animals in the area. Alfred's brother, Oscar, was also a naturalist, by the way.
Already in childhood, Alfred had another talent – an excellent storyteller. He was even predicted a career as an artist or an opera singer, but Alfred, unexpectedly for everyone, chose architecture as his specialty, which he began to study at the university in Alternburg since 1843. However, both at the university and in the city, Bram very soon became famous as a connoisseur of wildlife. And it is not surprising that the Württemberg lover of nature, adventure and travel, Baron Müller, offered him to travel with him around Africa. Bram enthusiastically, without a moment's hesitation, accepted this offer.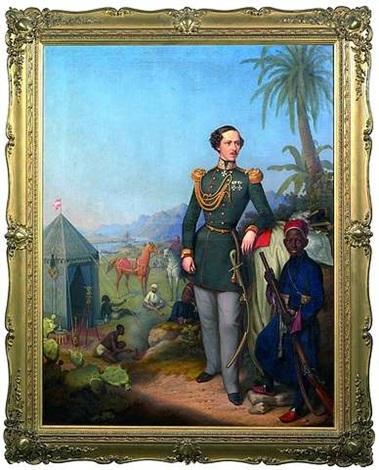 Bram's first odyssey began in 1847, in Egypt. The journey was not easy: both travelers first came down with heat stroke in Cairo, and then survived the famous earthquake. Therefore, only on September 28, 1847, they set off along the Nile to Khartoum, where they were received by the local governor-general. It was Khartoum that became the base of the expedition, which was hunting and taming wild animals. The main hunter of the expedition was Bram, whom Muller constantly accused of getting too few skins, although he himself shot so-so. As Bram wrote later, "I was deeply outraged by the ingratitude of a man who himself did not experience all the difficulties of being in African forests, especially when he had a fever. Then I realized that the works of a naturalist are rarely recognized by outsiders. Only a great love for science and a deep understanding of pleasures,
In January 1849, Müller went to Europe, leaving money for Bram, with which he undertook a second trip to Africa with his brother Oscar, who by that time had become a talented entomologist. They reached the remote city of Wadi Halfa in Sudan. It was in those parts that a tragedy occurred: while swimming, a brother, whom Alfred loved very much, drowned. This is precisely the reason why insects are presented very sparingly in Animal Life.
A year and a half later, the expedition returned to Khartoum. There was no money from Muller: as it turned out, the baron went bankrupt. I had to return to Europe. In search of a way out, Bram spent as much as 14 months in Sudan, after which the new governor-general nevertheless lent him money, and a German merchant he met in Khartoum offered to deliver his collections to Cairo for nothing. After spending the winter of 1852 in Cairo, Bram returned home.
Having returned, our hero (still a young man – he is only 24 years old!) sold his collections and, having become financially independent, decided to devote himself completely to naturalism. He studied in Jena, then in Vienna and began to write. Ornithological essays, travel notes. Bram founded an ornithological society in Germany, created great works, for example, Travel Sketches from Northeast Africa. Bram became famous and was able to afford to travel again. Spain, Norway, Lapland… Then there will be new trips to Africa and even a trip to Siberia. And everywhere he collected information about animals, sketched them everywhere – in great detail and photographically accurate. And so, in 1863, the first volume of the main work of his life, The Illustrated Life of Animals, appeared, which is still being published, a century and a half later. By 1869, six volumes had been published.
For some time, Bram tried to manage zoological institutions: the Hamburg Zoo, the Berlin Aquarium. However, long journeys almost alone, as is often the case, made Bram a very quarrelsome person. He quarreled everywhere with colleagues and subordinates, after which he decided not to torment himself or them, and since then he began to live only by writing about animals and lecturing. Thus Alfred Bram became one of the first professional popularizers of science in the modern sense of the word.
It's a pity he lived so little: after several strokes of fate (he lost his mother, beloved wife and youngest son in a few years) and a very cruel trip around America, in which he developed kidney disease, Bram died, having lived only 56 years. But his books, apparently, will always be with us.
Subscribe to Indicator.Ru on social networks: Facebook , VKontakte , Twitter , Telegram .