Science
Synthesis of excellent porous materials with light elements, wide range of applications expected Tokyo University of Science
A porous material with countless minute gaps inside that is convenient for adsorbing and releasing various substances. A research group at the Tokyo University of Science and others has announced that it has synthesized a particularly excellent "covalent organic framework (COF)," which is a kind of light element combined with carbon and hydrogen. It has a three-dimensional mesh structure and confirmed the ability to slowly release the drug and work effectively. In addition, it is expected to be used in a variety of ways, such as catalysts and resource recovery.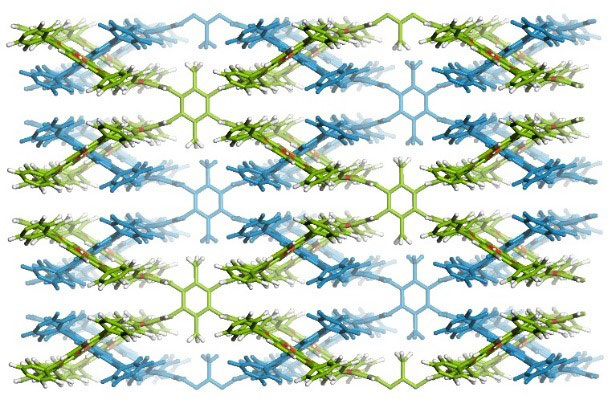 Examples of porous materials familiar to us include activated carbon and zeolite. It has been used for gas adsorption and water purification. Silica gel, which is a desiccant, is one of them, and functions by absorbing moisture. In the 1990s, Professor Susumu Kitagawa of Kyoto University and Professor Omar Yaggie of the University of California, Berkeley developed porous metal complexes (MOFs) that efficiently adsorb carbon dioxide and methane. In 2005, Professor Yaggie developed COF.
 COFs are made of organic molecules whose main components are light elements such as carbon, hydrogen, boron, and oxygen. Molecules are firmly connected by "covalent bonds" that share some electrons, and have a lighter and extremely stable structure than MOFs. In particular, "3D COF" with three-dimensional bonds is useful because it allows substances to easily enter gaps. However, it is difficult to precisely assemble three-dimensional objects, and structural analysis is also difficult. As a result, only about 20 species had their structures accurately known.
 Under these circumstances, the research group took on the challenge of synthesizing new COFs. By skillfully combining three-dimensional molecules made of carbon, hydrogen, and oxygen with square planar molecules made of carbon, nitrogen, and hydrogen, we succeeded in synthesizing a new COF "TUS84" with a three-dimensional network structure.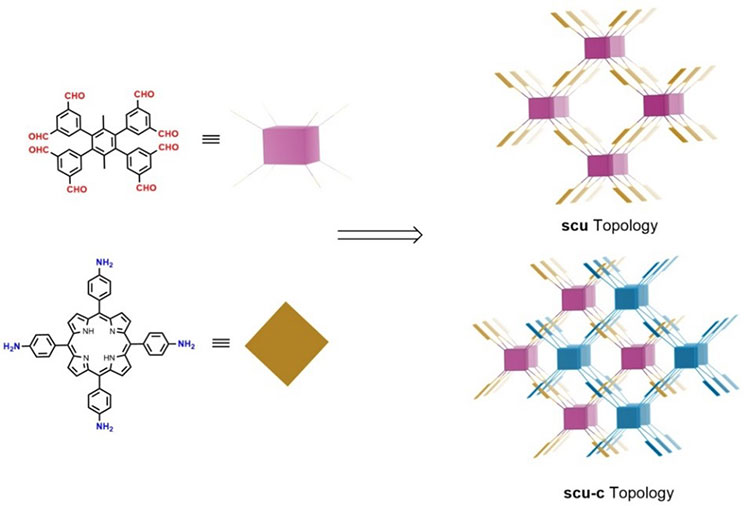 The properties of TUS84 were investigated in detail. Even when heated to 500 degrees Celsius, the weight does not change and the structure is very stable. It was found that the surface area including the internal gap part is large, and it has a minute gap with a width of about 0.97 nanometers (nano is one billionth). Gas molecules such as hydrogen, carbon dioxide, and methane were efficiently adsorbed.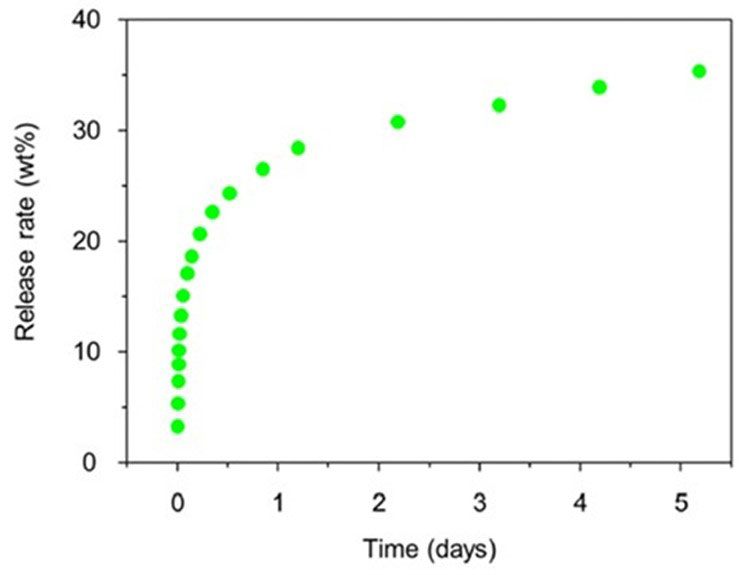 It showed the property of containing ibuprofen, which is an ingredient of antipyretics and analgesics. When immersed in a liquid containing ibuprofen, it released about 24% after 12 hours and about 35% after 5 days, more slowly than conventional porous materials such as MOF. By using this property, it is expected that the drug can be delivered to the desired location, such as an affected area, over a long period of time. It reduces the amount and frequency of medication, which reduces the burden on patients.
 If further research can successfully control the adsorption and release of substances, it is expected to be used in a variety of ways, such as compound purification, catalytic reactions, and the recovery of scarce resources. Professor Yuichi Negishi (Nanomaterials Chemistry), Department of Applied Chemistry, Faculty of Science, Tokyo University of Science, who is part of the research group, said, "Among the COFs that have been developed so far, we have found one that has extremely high applicability. COF can be designed with gaps that match various drugs, etc. We would like to try to contribute to the environment and energy fields, such as metal recovery and gas separation."
 The results were published on October 17 in ACS Applied Materials and Interfaces, an American material science journal, and announced on December 5 by Tokyo University of Science.