Tech News
Apple HomePod returns – the sound quality should finally be good
Apple recently introduced the new HomePod after the previously launched MacBooks . It was there years ago – now Apple is bringing it back to life in a brand new version .
The return of the HomePod
Apple already had a HomePod on sale several years ago , but it was taken off the market almost two years ago and was to be replaced by the mini version . Now the "normal" HomePod is available again in a second generation and we can look forward to a hopefully top smart speaker .
The manufacturer has already published an introductory video:
Renewed equipment
Visually, the new version is almost indistinguishable from the old one. It's a very simplistic rounded speaker with a small round volume control button on top of the device: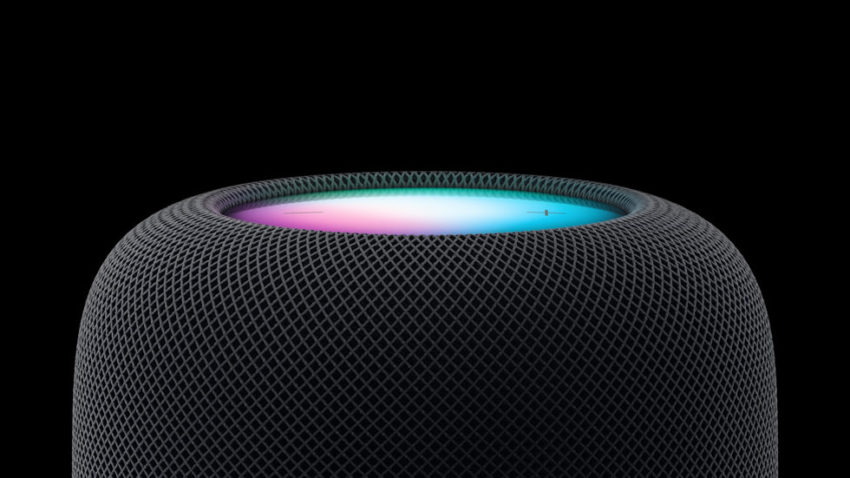 The smart speaker is said to be far superior to the mini version in terms of sound and to be able to offer an even better experience. According to Apple, it is able to use its own audio technology and software to adapt the sound to the premises and the current situation, and thus to produce a perfect sound at all times.
It has a high-excursion woofer that enables deep and rich bass and raises the membrane by a full 20 millimeters . In addition, there is a ring of five tweeters with beamforming in the HomePod, which makes the high tones in particular sound clear. Thanks to 3D audio , you get sound that surrounds you.

You can also pair the HomePod with a second device to use it as a stereo system. Connection to Apple TV 4K is also possible. Voice control takes place with Siri and supports today's smart living, even when you're on the go with the Home app .
As for color , it will come in midnight , which is black, and white . The device costs 349 euros in the Apple online shop and can already be ordered. It is officially available from February 3, 2023 . If that's too expensive for you, you can alternatively get the mini version , which currently costs 109 euros.
An even cheaper option would be the Echo Dot in the fifth generation from Amazon, which is available for just under 60 euros :
The new Echo Dot (5th generation, 2022) | Smart speaker with Alexa | White*
Echo Dot never sounded so good – Enjoy an even better audio experience than previous Echo Dot with Alexa models, for clearer voices, deeper bass and richer sound in every room.

Your favorite content and music – Play music, audiobooks and podcasts from Amazon Music, Apple Music, Spotify, Deezer and more, and let them stream anywhere in your home via Bluetooth.